GOLF COURSES
BEL ACRES GOLF & COUNTRY CLUB
www.belacres.com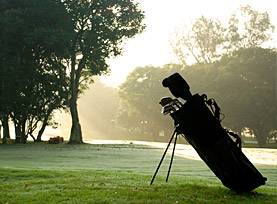 Bel Acres Golf & Country Club offers a 18 hole championship golf course that golfers of all levels can enjoy. Stretching from 5943 yards all the way to 6947 yards, Bel Acres Golf Course offers a traditional, tree lined layout that, while challenging for the better player, also remains very playable for the recreational golfer.
We offer a large practice putting green, short game area and full service driving range for you to work on all aspects of your game. Our CPGA Professionals are available for lessons as well, just in case your game is in need of a tune up.
Tee Times: (204) 632-8337
PLAYERS GOLF COURSE
The Players Course has been designed to be a demanding 9 hole layout that can be tailored to a variety of skill levels. The course is 100 per cent Aboriginal owned and is operated by Southeast Resource Development Council. Much of the challenge on this course will come from the densely treed rough which can be found on just about every hole.
If you fail to keep your ball on the fairway consistently you will quickly see your score rise. Other difficulties include many strategically placed bunkers and water hazards.
2695 Inkster Blvd.
P.O. Box 26, Group 210 RR#2
Winnipeg, MB
R3C 2E6
Phone: 204-697-4976
E-mail: info@theplayerscourse.ca